3DHOP Help

---

Controls

Left Mouse Button + Move
-
Rotate 3D Model
CTRL + Left Mouse Button + Move
-
Pan 3D Model
Middle Mouse Button + Move
-
Pan 3D Model
Mouse Wheel
-
Zoom In/Out
-
Reset View
-
Zoom In
-
Zoom Out
-
Toggle Light control: Left Mouse Button + Move to change light direction.
-
Toggle Hotspots: Click on highlighted geometries to get additional info
-
Toggle Fullscreen

---

-- Legend Color Coding --

Yellow
-
archaeological evidence or its consequence
Orange
-
archaeological evidence + literary sources
Red
-
literary sources
The chancel
---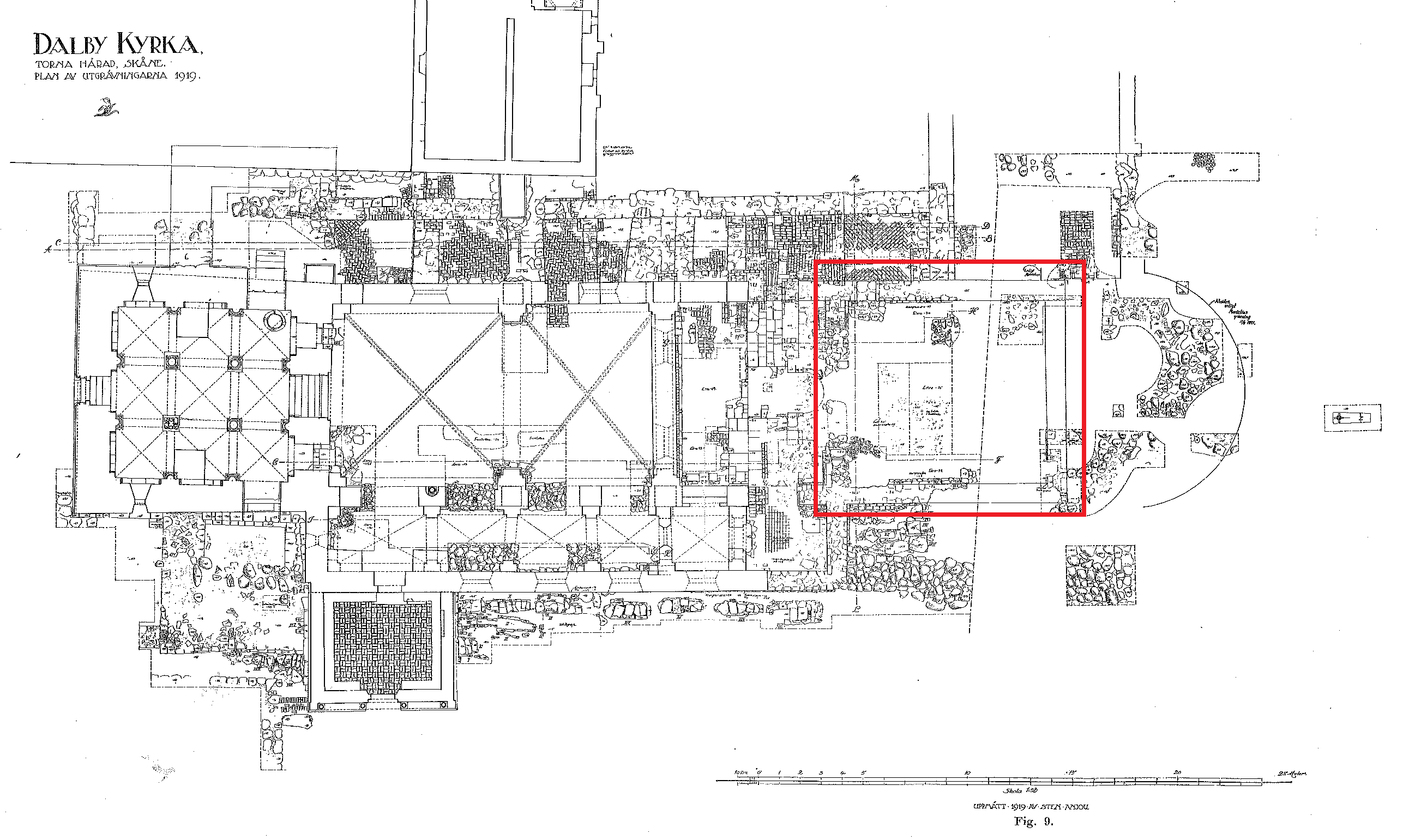 Foundations of the chancel were found in the excavation that took place at Dalby in 1919 (Anjou, 1930, p. 26-28). The remnants of the door in the northern wall were also found (Anjou, 1930, p. 40). It is assumed that the chancel had the same height (Welin 2012, p. 180).
The nave
---
Large parts of the original nave are still preserved. The arcades and pillars were reconstructed on the basis of the excavation map of 1919. The original windows had a dimension of 2,5m x 1,2m and some of them are still visible in today's church (Anjou, 1930, p. 39). The windows were modelled according to their original position that was determined from the original windows that we can still see today at the outside above the roof of the southern side aisle (the second, third and fifth window from the west in the model.
Southern Side Aisle
---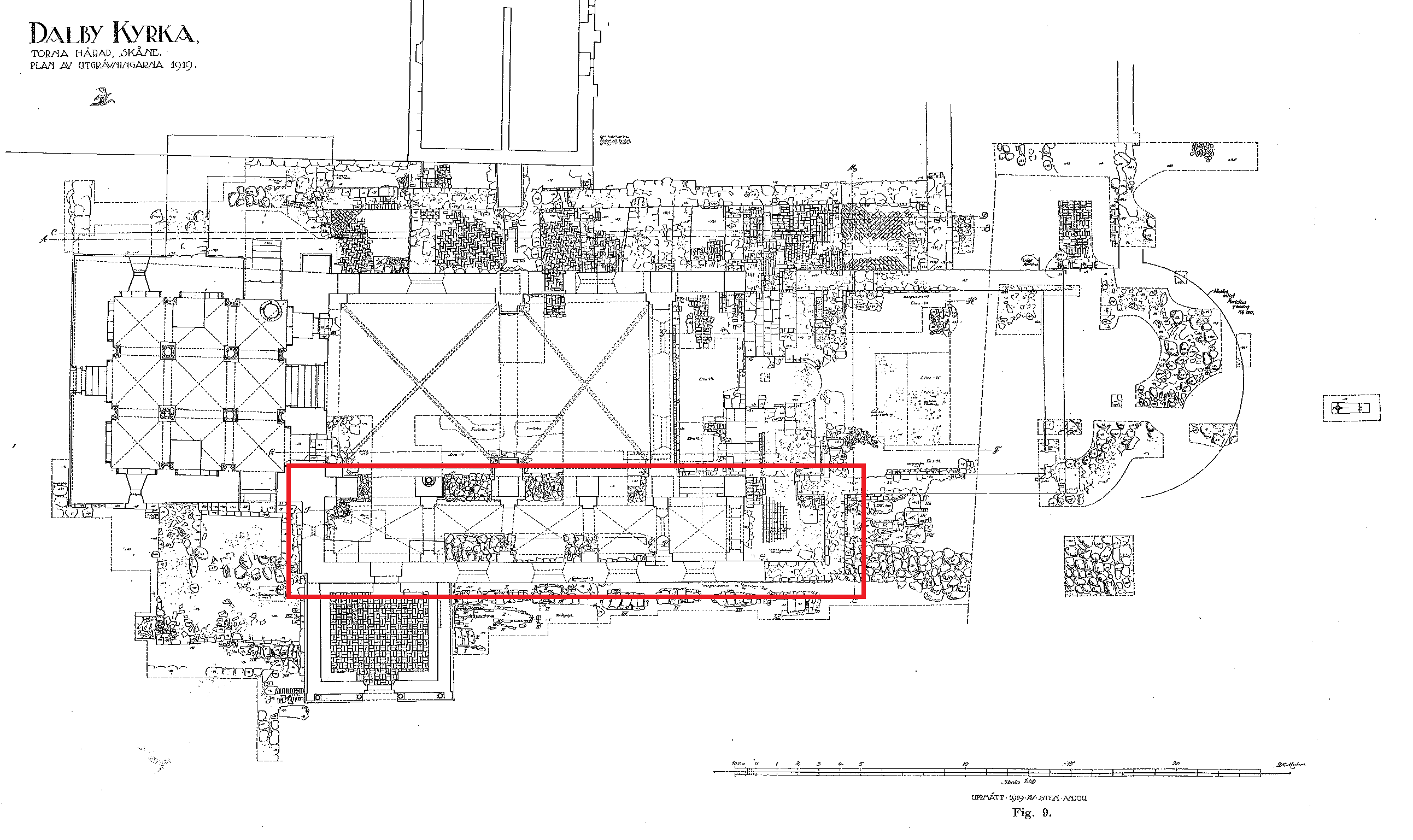 A very large part of the southern side aisle has been preserved. The missing parts were modelled according to the excavation map from 1919. The height of 5,3m (Welin 2012, p. 180) is concluded from the signs from the wooden beams that are still visible on the outside of the northern wall as a straight line at 5,5m (Anjou 1930, p.38).